In order to provide customers with the best information technology available, we have established partnerships with market leaders and with advisory firms specialized in specific areas. These partnerships ensure that our customers are able to take full advantage of the technologies selected and can maximize the return on investment of the solutions implemented.
Software Partners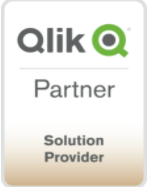 QlikView
Qlik is a Business Intelligence platform that is easy-to-use and works intuitively. It provides the users of various business units and skill levels with the ability to search for right answers and leads them to reliable business decisions.
Through the use of the Qlik platform, someone can have access to various levels of detailed reporting (drill down or drill up) in a wide range of available visualizations. In the past several years, Qwerty Informatica has implemented various Business Intelligence projects and provided integrated Data Analytics solutions with the use of the Qlik platform.
Sap Business Objects
SAP Business Objects is a Business Intelligence suite that can be used for generation of detailed and customized reports.
The BO Universes are the backbone of this BI suite, which can be designed and created by connecting on any database system.
The BO Server is an integral part of the suite, which can be installed and configured appropriately in order to manage any number of users and any number of reports, schedule reports' update/execution and send the extracted reports in a format such as PDF or Excel to the recipients. Qwerty Informatica has accomplished several kinds of Business Intelligence projects with the use of SAP Business Objects, either as entirely new implementations or as migration projects, such as upgrading a whole existing environment to a newer version.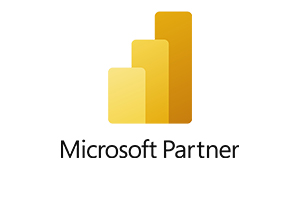 Microsoft Power BI
Microsoft Power BI is a Business Intelligence software product used primarily for creation of various types of visualizations. Someone can create interactive dashboards that provide various levels of important and detailed information to the executive directors of a company. In this way, they are able to take business decisions that can steer the company towards the right path in terms of business development and profit growth.
Power BI can use in the background various unrelated data sources and turn them into coherent information. These data sources can literally vary from database tables to web pages to various structured files such as CSV, Excel, JSON and XML. Qwerty Informatica has the experience to implement complex Business Intelligence projects with the use of Power BI.
Technical Partners
Qwerty Hellas is a company which was established in 2015 and provides IT solutions and services in Greece.